Project Details
PINDO DELI – PM9, Condensate Pump no.5 AC motor 15KW, 3500RPM.
Existing Condition
High Vibration
Difficult location for Alignment process
High parts failure
Highlight
NO Alignment process involve during the installation – faster time!
Proven, able to minor vibration (more than 50%) due to misalign machineries!
Still up and running perfectly since the first installed date !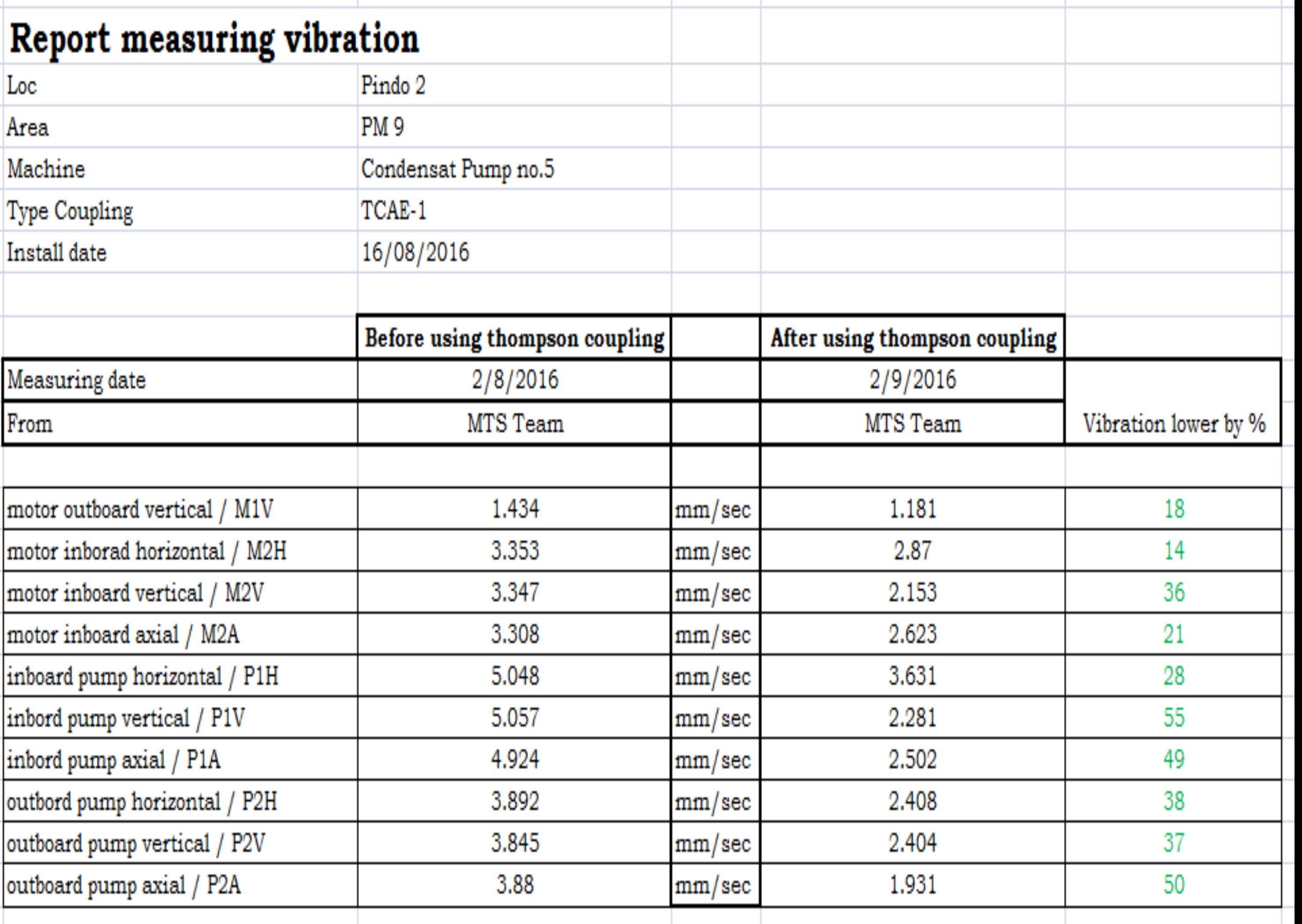 Project Name

PINDO DELI

Client

Pindo Deli Pulp and Paper Mill

Category

Pump

Project Location

PINDO DELI PM9

Project Date

16 August 2016